UPSIZED. UPDATED. UPGRADED.
we have a plan.
Our plans won't lock you in to a contract, won't surprise you with additional fees, won't make you sign up for bundles of useless services, and won't force you to take out loans to afford. Many of our plans won't even require a set up fee. So contact us and we'll send someone out to your home or business and we'll let you know quickly if we can provide you with service. No charge!
Every
TAOS
NET plan includes:
Optimized for video streaming
Free in-home WIFI router
No contracts, no hidden fees, no taxes! Nothing extra!
30 day, risk-free, money back guarantee
Zero setup fees on many plans
Dedicated IP addresses on all plans of 100Mbps or more
No wires and no trenches to get connected
Local phone, email, and chat support
Same technology as used by traders to beat stock market
Low latency, geographically redundant, upstream routing
No data caps, no data limits
No limits on number of users or devices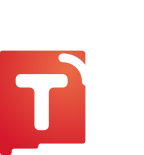 TAOSNET WIRELESS INTERNET PLANS
NEED SOME GUIDANCE?
We get it. Tech stuff can be confusing. We're here to help. Just ask your questions by contacting us and we'll get you schooled on the 411 of the mbps for all your streaming delights.
* Note: Plans of 100Mbps and above are available in and around the Town of Taos, El Prado, Blueberry Hill, Upper and Lower Las Colonias, Des Montes, Arroyo Seco, El Salto, Talpa, the Hospital area, Los Cordovas and Ranchos de Taos. i.e. If you are in a more-populated area we can likely get 100Mbs+ speeds to you. Be sure to contact us and we'll let you know for certain though!