questions that we've heard more than once
SUPPORT FAQs
Here are some questions we've answered a time-or-two that just might save you some time if you look over before contacting us.

Our mobile-friendly control panel is located here: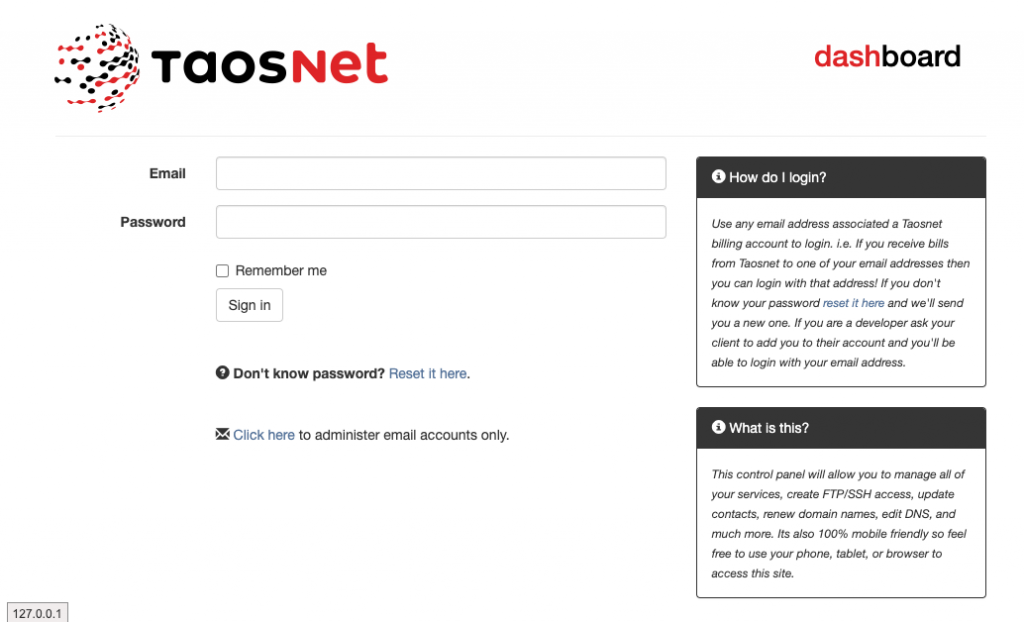 You can log in with any email address that is associated with a TaosNet billing account.  Click the Password Reset link to get yourself a password.