STEP 1 – Click on Settings on your iPhone or iPad

STEP 2 – On left-side panel, scroll down to select "Mail", and then on right-side, select "Accounts" and then "Add Account".


STEP 3 – Select "Other"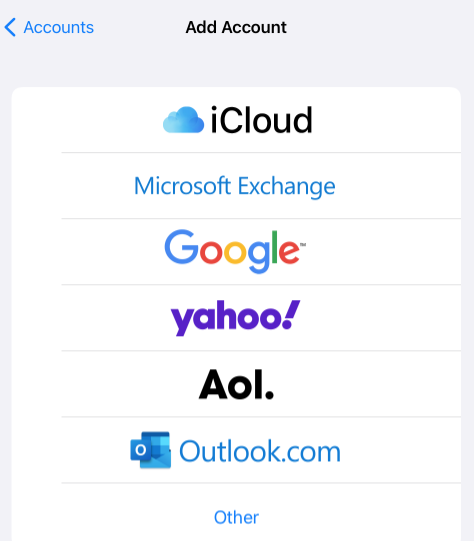 STEP 4 – Click on "Add Mail Account"

STEP 5 – Enter name that you want on the account. For Email, enter your FULL EMAIL ADDRESS. Enter your password. Enter a description that you want to identify the account. Click Next.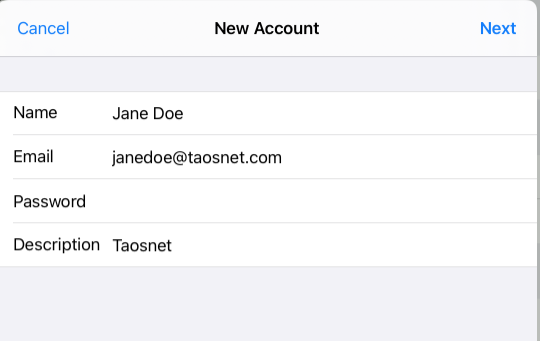 STEP 6 – In the Incoming Mail Server section, enter mail.newmex.com as the Host Name. Enter your FULL EMAIL ADDRESS for User Name. Enter your email password again. Repeat with the same information for the Outgoing Mail Server. Click Next.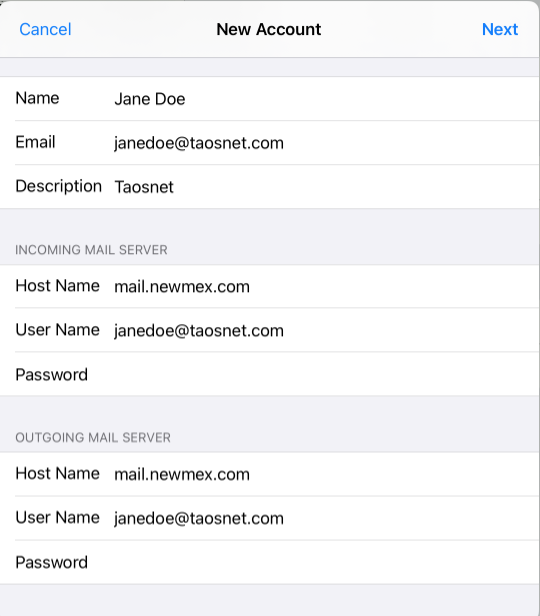 STEP 7 – Click Save and Voila! You are now ready to send and receive mail on your iPhone/iPad.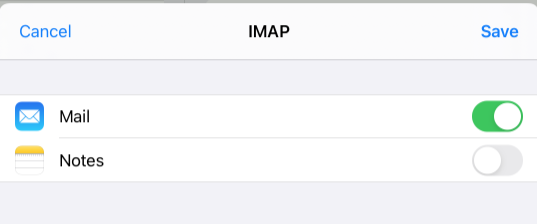 Category: Email