STEP 1 – Download and install Thunderbird, if you haven't already.
STEP 2 – Open Thunderbird and then click on "Local Folders" and then "Email"

STEP 3 – Enter Your name; Full email address; and your password. The Remember password is checked by default. Click Continue.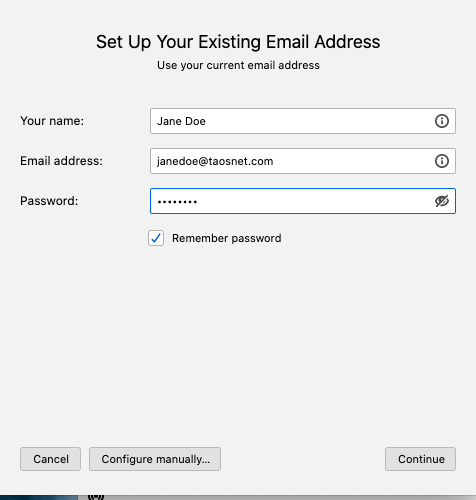 STEP 4 – By default the server name will default to the extension of your email address (in this case mail.taosnet.com). Click on Advanced config.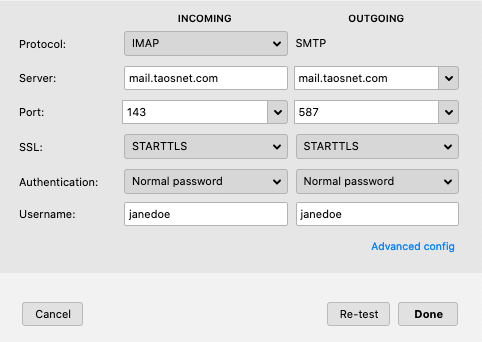 STEP 5 – Edit the Server for both Incoming and Outgoing servers to be mail.newmex.com (if you are setting up email with newmex.com extension, you won't need to edit the server). Edit your Username to be the FULL EMAIL ADDRESS. Click done.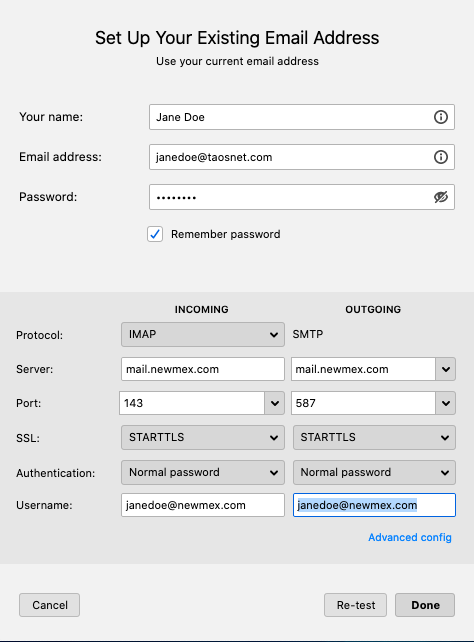 STEP 6 – Voila! Your email account has been successfully been set up!

STEP 7 – In order for the server sub-folders to be synced to your Thunderbird, you'll need to quit Thunderbird and then restart it. Once you do that you should have the sub-folders (Drafts; Sent; Spam; Trash)

Category: Email