You now have a pre-configured Taosnet Blaster router and you want to set it up for your internet router. What do you do? After taking the router out of its box and plugged the power cord in. The next thing you'll want to do is plug your antenna cable into the router.
STEP 1 – Download the CommandIQ app from either the Apple Store or Google Play. Download CommandIQ to your device (any device that you prefer, but we recommend your phone so that you always have control). Once downloaded, open the app.
STEP 2 – Login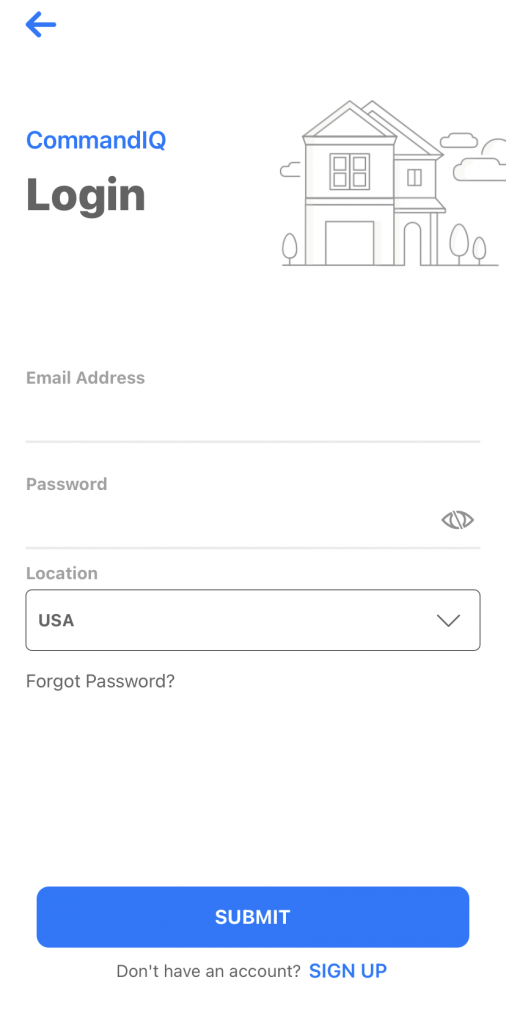 STEP 3 – Registration Tap sign up at the bottom. Use any email address and create a password that you will remember. Tap Submit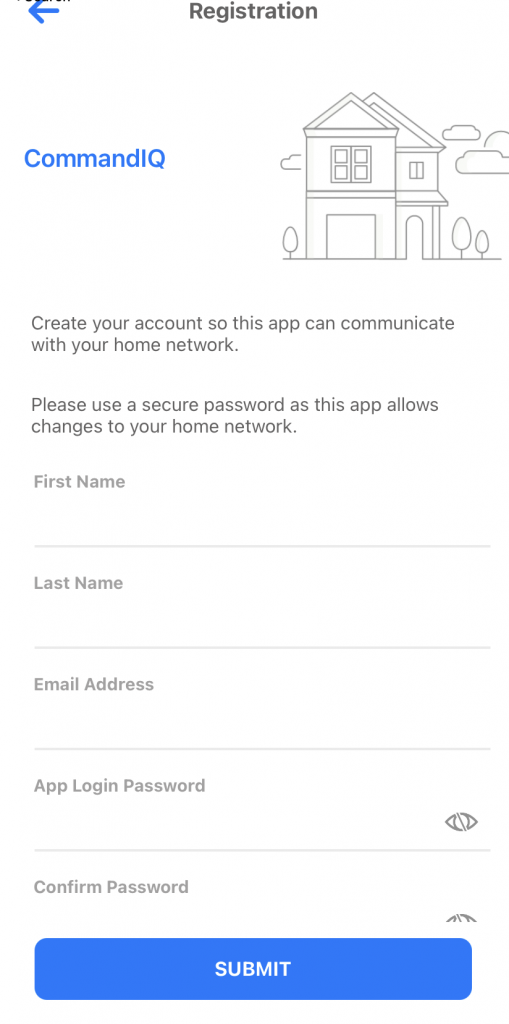 STEP 4 – Set Up – Make sure that your router is plugged in and working, once that is confirmed, tap Yes on the Setup Page.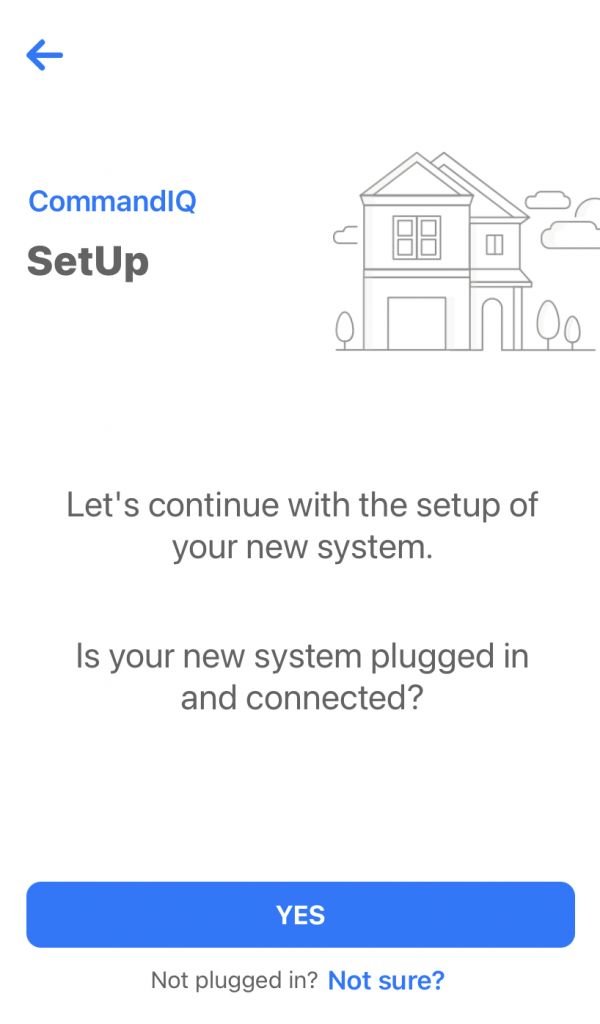 STEP 5 – Router Configuration – Tap QR Code Symbol to bring up the camera on your device. You may have to allow it access first, for it to work. Scan the QR Code on the bottom of the router or scan the QR code on the sticker that came in the box with the router. It will automatically fill in the MAC and Serial Fields. Tap Submit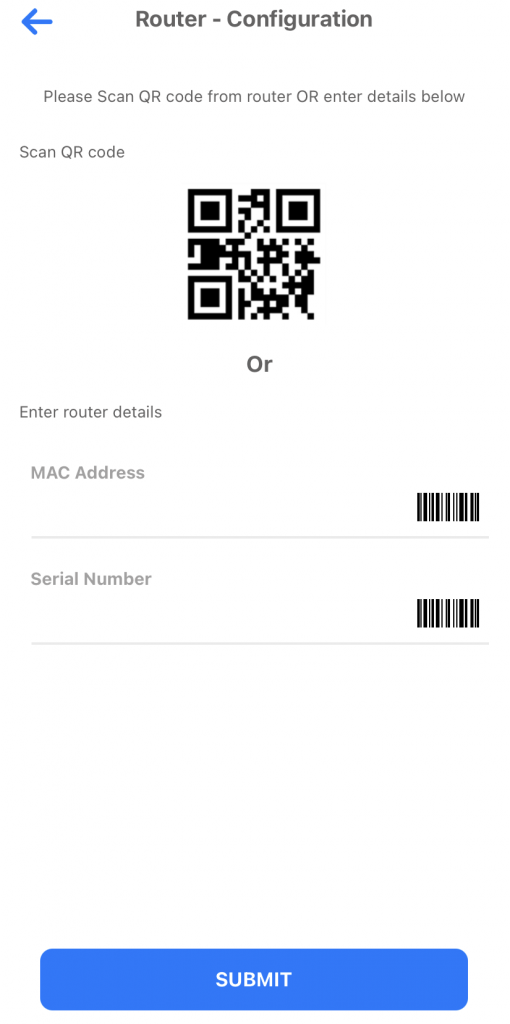 STEP 6 – Scan QR Code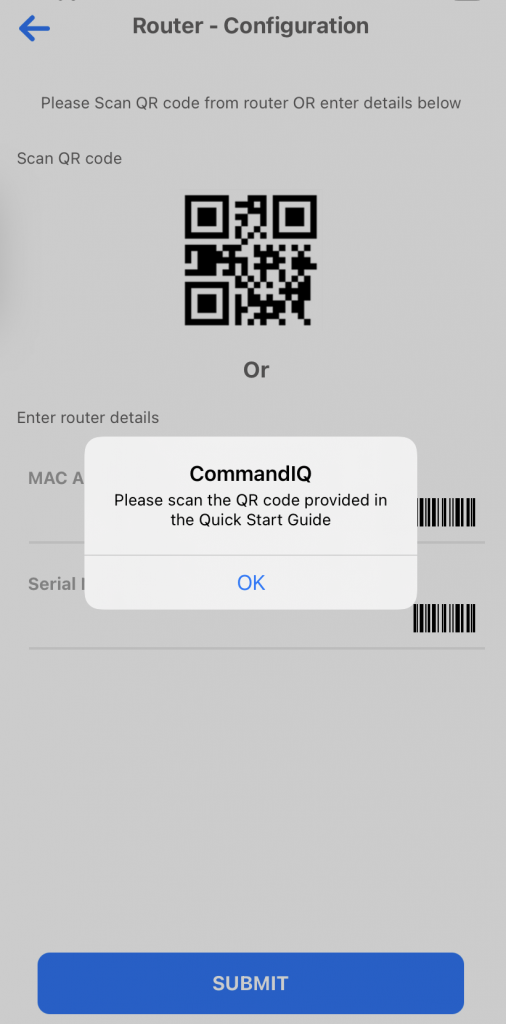 STEP 7 – Network Details – Normally, Taosnet has already configured your router with the proper WifI name and password. If you are happy with the current settings, tap "Click here to Skip"
Voila! You are Done.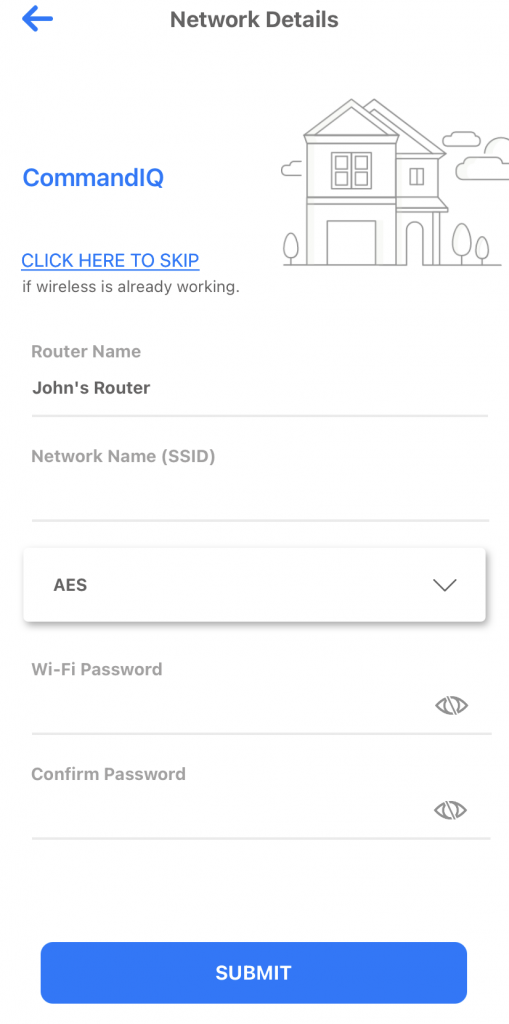 Categories: Internet, Routers